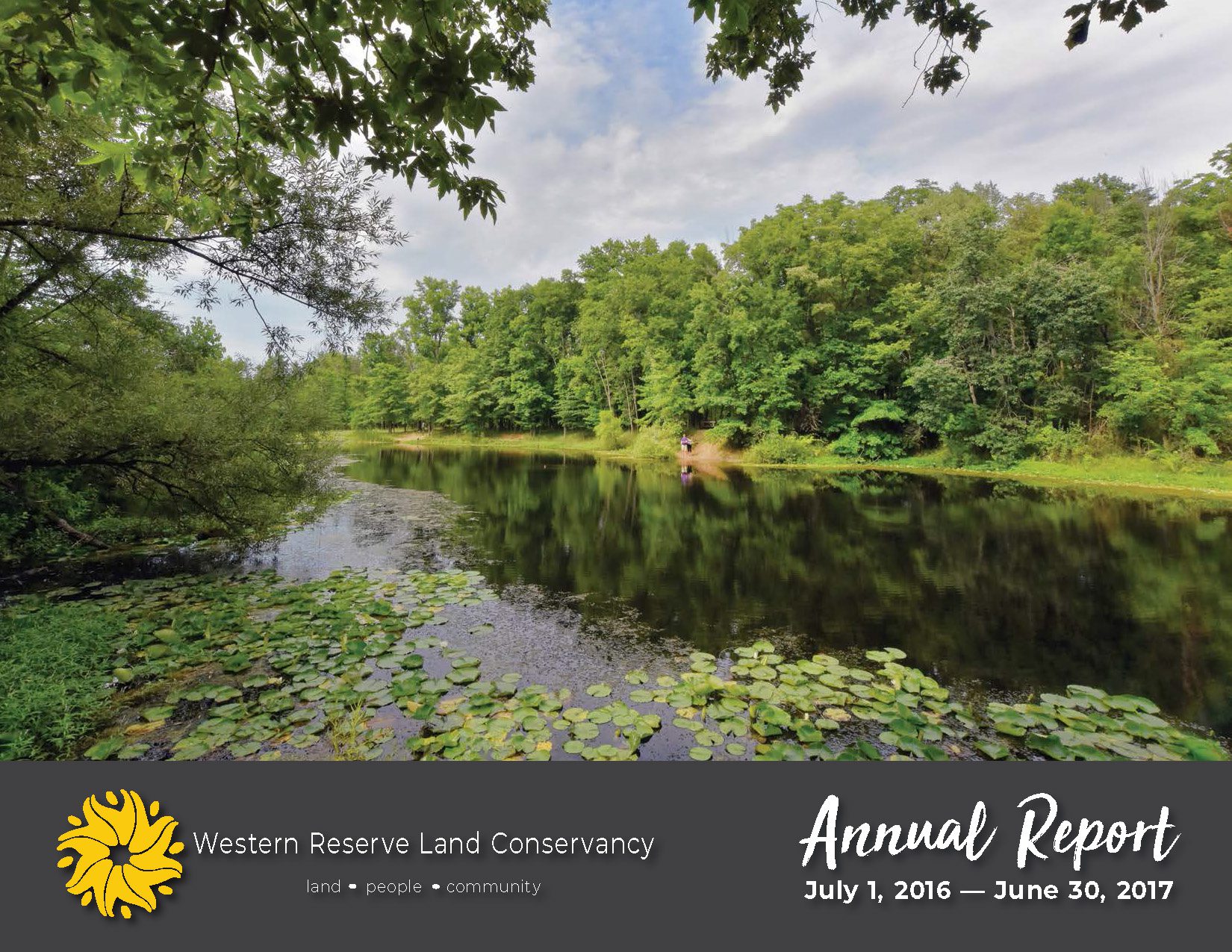 Land Conservancy releases Fiscal Year 2017 Annual Report
January 2, 2018
This annual report is a reflection of the journeys we make across the region to conserve cherished local landscapes and to create healthier urban environments. It also serves as a reminder of our historical travels. We invite you to explore the wonders of northern and eastern Ohio with us.
Travel along the North Coast, from a precious 5-acre park in Marblehead to a sprawling 600-acre preserve in Conneaut, and discover the ways in which we create public parks and provide public access to our great Lake Erie…
Take a ride along Route 422, from Cleveland's Kinsman neighborhood all the way to Warren, and encounter the ways in which we work with partners to create healthier urban environments…
Follow the verdant banks of the bucolic Chagrin River and celebrate the founding of the Chagrin River Land Conservancy 30 years ago, as well as one of our more recent conservation projects completed in partnership with the Audubon Society of Greater Cleveland…
Take a trip back to the original settling of the Western Reserve, as you learn about one family's decision to permanently preserve their Lorain County land…
Western Reserve Land Conservancy provides our region with more than 50,000 acres of preserved land. That is an astounding amount of land, more than twice the size of Manhattan which is home to more than 1.6 million people!
And yet the meaning of our work is not found in gross numbers; rather it is revealed in individual stories such as those that we share herein. Our work touches millions of people. Our work improves the health and happiness of millions of people.
And yet one does not truly understand our work until it is seen through the eyes of a little girl when she first discovers the mystery of salamanders in the North Branch of Sulphur Springs, or when she first hugs a tree she has planted on East 79th and Kinsman.
Thank you for making our work possible! Together, we are quite literally making the world a better place!