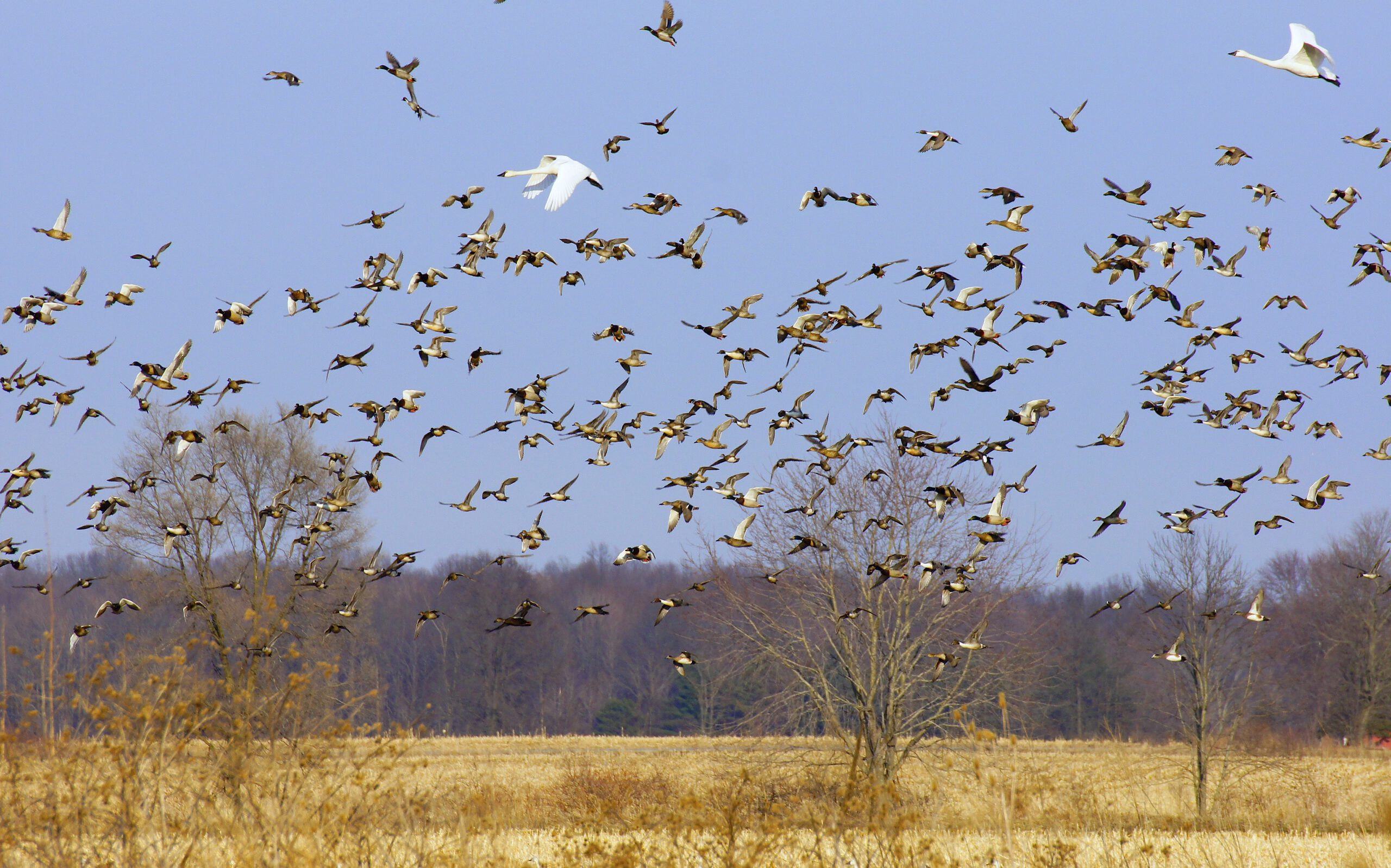 Land Conservancy receives Leader in Wetland Protection Award
October 17, 2017
Western Reserve Land Conservancy was honored in October 2017 by the Ohio Wetlands Association with the Leader in Wetland Protection Award for our pivotal work in protecting an important Ohio wetland or wetlands that were under threat of imminent degradation or elimination.
Wetlands, often described as the kidneys of our planet, are essential to the health of our water resources. They provide cost-effective natural services that improve our quality of life and improve water quality by removing excess nutrients, sediments, toxins and other contaminants that keep us from fully enjoying our rich Ohio water resources.
To date, Western Reserve Land Conservancy has permanently preserved nearly 700 properties totaling more than 51,000 acres in northern and eastern Ohio – including thousands of acres of wetlands.
The Land Conservancy's wetlands conservation work ranges from small private conservation easement projects to large – several hundred acre- acquisition and restoration projects. Alex Czayka, eastern field director for the Land Conservancy, explained, "We recently worked with Cuyahoga County community partners to complete the 10-acre Mill Creek Wetlands project in a highly developed area of greater Cleveland. This project is critical to filtering and holding stormwater and providing open space in a densely populated community."
"In Ashtabula and Trumbull Counties," he added, "we worked with public and private partners to permanently conserve the 1,500-acre Sugar Island Preserve. Now that the property is conserved, the Land Conservancy is taking the next step to actively restore more than 200 acres of wetlands and redirecting nearly 3 miles of Snyder Ditch to a flowing wetland complex with expansive floodplain connectivity on the Preserve. This project is critical to recharging a local aquifer and providing expansive wildlife habitat."
Czayka summarized, "Though the Land Conservancy's wetland conservation projects differ in size, geography, and scope, each are providing tremendous water quality benefits to the community and the greater Lake Erie watershed."
The Ohio Wetlands Association is dedicated to the protection, restoration and enjoyment of Ohio's wetlands and associated ecosystems through science‐based programs, education and advocacy. More at: www.OHwetlands.org.