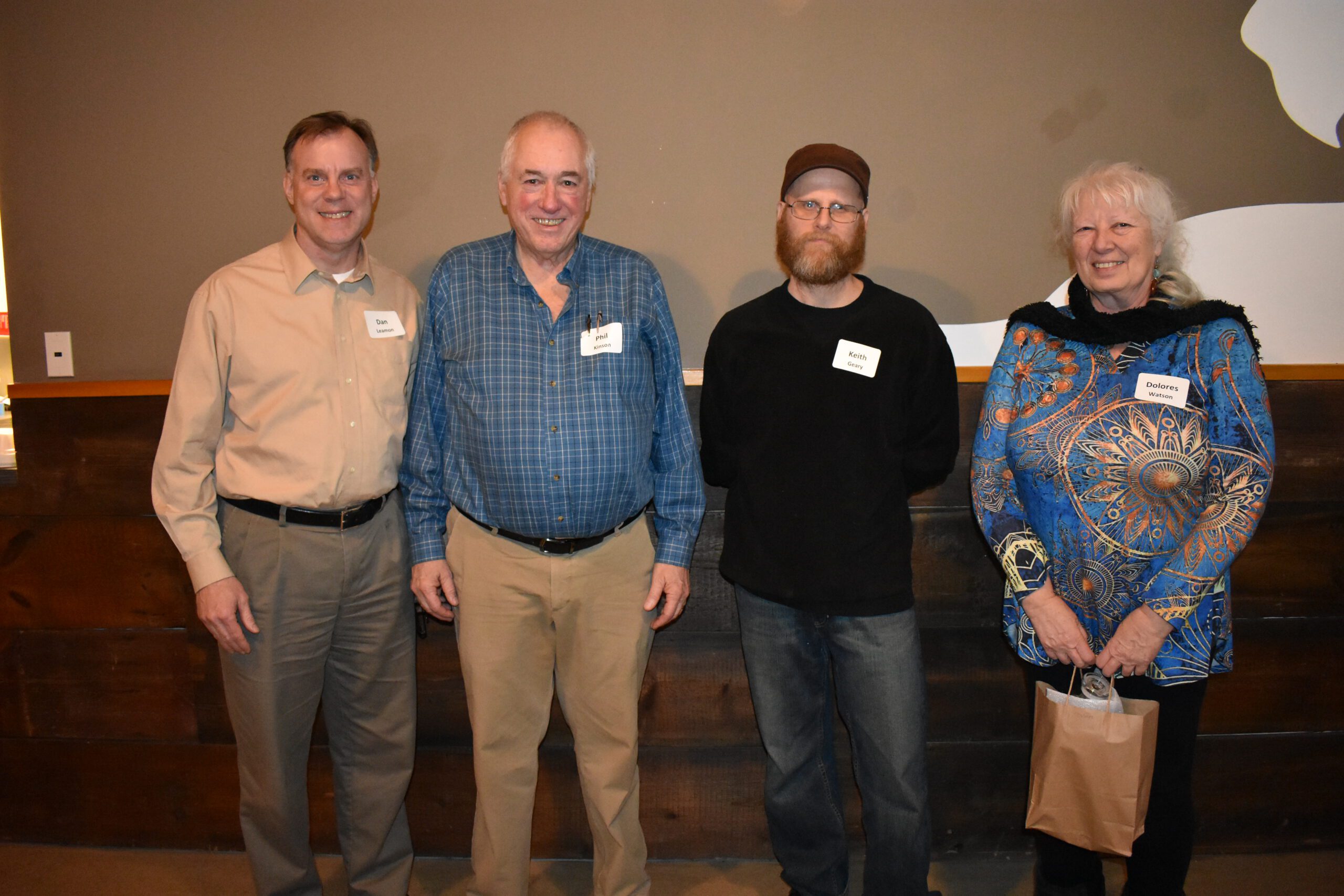 Highlighting the Sherwick Tree Stewards of the Year
February 12, 2019
Tree Steward of the Year award winners share why they are passionate about reforestation
#LoveTheLand
Western Reserve Land Conservancy partners with Holden Forests & Gardens to provide Sherwick Tree Steward Trainings where interested individuals learn how to plant, care for, and maintain trees. Training residents to maintain existing and newly planted trees is critical to the success of the Cleveland Tree Plan and our collective reforestation work. Each year, we highlight some of our outstanding Tree Stewards for their leadership in reforestation efforts in their neighborhoods. We are grateful for the work they are doing to better our region. Congratulations to Keith Geary (Brunswick), Phil Kinson (Bay Village), Dan Leamon (Cleveland), and Dolores Watson (Cleveland)!
Tree Stewards of the Year spend countless hours committed to the cause of planting and maintaining trees and educating their communities about this work. What drives this passion?
Keith Geary is a faithful steward of trees in Cleveland who rarely misses a planting. He leads, teaches, and is a master root excavator!  When asked about his passion for this work, Keith noted, "The more I learn about the myriad of amazing benefits and services trees provide –  environmental, economic, health, and quality of life – the more rewarding I find it to be able to assist in reforestation efforts in Cleveland and throughout Northeast Ohio. The movement to implement the goals and vision of the Cleveland Tree Plan is gaining momentum and I look forward to contributing to it both as a volunteer and as a tree care professional."
Phil Kinson has several reasons he is passionate about trees. He said, "The first is simply the beauty of the ecosystem we are creating.  It's not just the trees, but everything in the forests, the birds, other animals, wildflowers, microscopic fungi, everything – what an amazing system!" He is also inspired by the overall benefits that trees bring to the environment. "Everything from helping to counter global warming, to better control of stormwater, to providing homes for wildlife… by returning trees to the environment, especially native trees, we are producing a more balanced environment where everything can work better together to withstand quick changes or other assaults to our ecosystems," he shared.  Phil has collected thousands of nuts and seeds from local seeds and works hard to distribute them free of charge for people interested in planting them.
Dan Leamon took on the difficult task of providing maintenance to newly planted trees in Cleveland's Tremont neighborhood. He even built his own watering wagon to use! Dan shared, "In the urban environment of Cleveland, trees bring us beauty and provide a necessary connection to nature and the world around us.  Working to help reforest Cleveland, one tree at a time, provides satisfaction, especially knowing that these trees will be here, in some cases, several generations beyond me."
Dolores Watson is a collaborative community leader. She is working hard to host a tree planting and maintenance event in her own community, Cleveland's Detroit Shoreway neighborhood, and is an excellent advocate for all Cleveland Tree Stewards. Her passion is a lifetime in the making. She shared, "I remember when I was a toddler I had a quilt with a big apple tree on it, and when I found out that trees make food that I love, I really fell in love with trees.  When I was a bit older, I remember my Grandpa taking me hiking in the woods where we would gather black walnuts – more love from trees.  I've sketched and painted trees, and even did my required self-portrait as a tree in an art class I took in college. Over the years, I've learned much about trees and how valuable they are to us and the planet.  I still have much to learn and am grateful for every opportunity to be more in touch with our dear companions – the trees."
Western Reserve Land Conservancy is proud to partner with Holden Forests & Gardens to host the Sherwick Tree Steward Training program. More than 550 individuals have attended a Sherwick Tree Steward Training session and nearly 250 have graduated from the program since 2015. In 2018 alone, we engaged 136 new Tree Stewards and welcomed 75 to our graduate cohort!
Generous support for the program is provided by the Cleveland Foundation and the Ohio EPA Environmental Educational Fund, as well as many community partners.
Interested in becoming a Sherwick Tree Steward? Read more & register for our next training here >
Western Reserve Land Conservancy's work to plant and steward trees is an essential part of our conservation work. Join us in celebrating trees this Arbor Day at any of our tree-themed events! Check them out here >