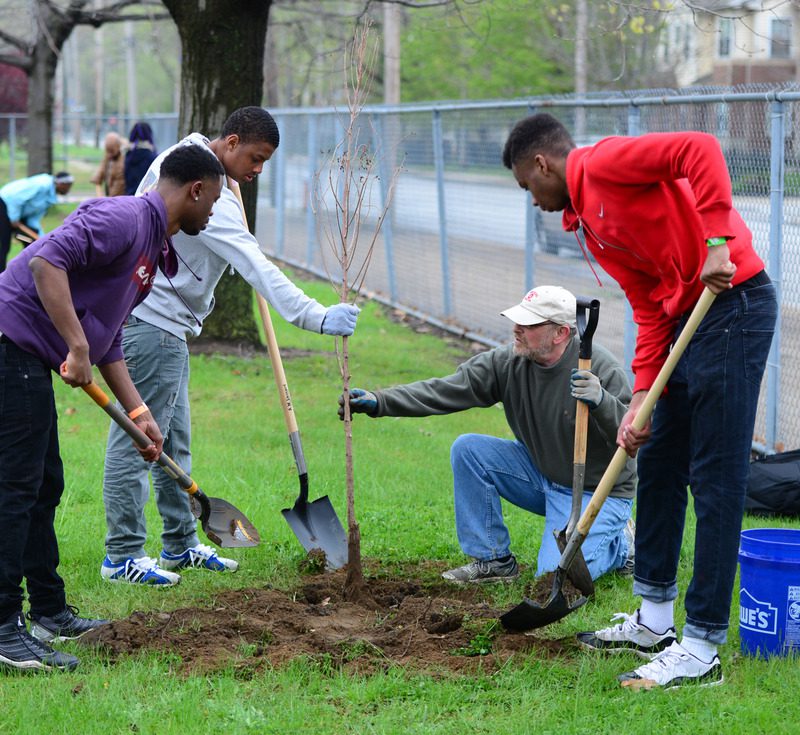 Help us plant trees!
April 5, 2019
Trees save energy, reduce storm water runoff, enhance property values, improve water quality and make our neighborhoods more attractive.
But in many urban and suburban communities, tree canopies are dwindling. Some trees are lost to development. Others are never planted or replaced due to municipal budget constraints.
Western Reserve Land Conservancy launched Reforest Our City to reverse the trend. Starting in the city of Cleveland, we are working with our partners — including residents — to plant and maintain thousands of trees along streets, in parks and in other public spaces.
The time to reforest our cities is now. The need has never been greater. Please show your support today!