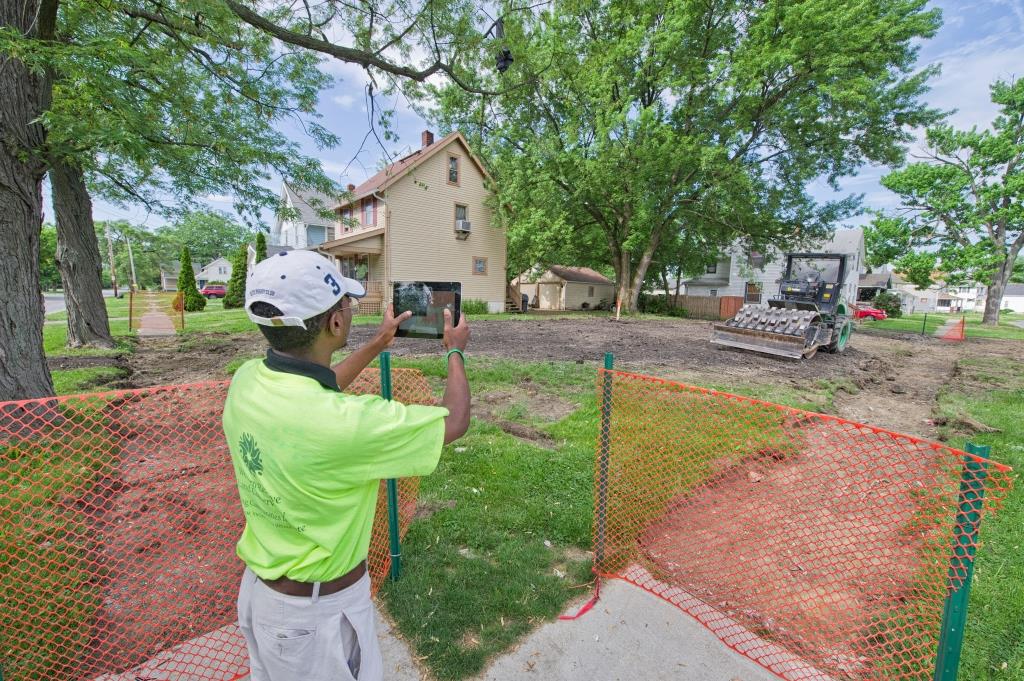 First phase of Cleveland citywide property survey complete
October 7, 2015
Western Reserve Land Conservancy has finished on-the-ground data collection for its Cleveland citywide property survey. The second phase of the project – compiling the data and performing quality assurance checks – is underway. The Land Conservancy expects to release the data in early November.
The citywide survey, which began in June, was conducted by Western Reserve Land Conservancy's Thriving Communities Institute in cooperation with the City's Department of Building and Housing, Cleveland City Council and local community development corporations. A 16-member staff, consisting of mostly Cleveland residents, worked to survey all of the more than 150,000 parcels in Cleveland – and the buildings associated with them – to provide a snapshot of the current property condition. Information about each parcel – including its vacancy status, the condition of any structures on it and a photo – was recorded on a tablet computer.
The survey will provide the city with information that can be used to prioritize what structures should be demolished with available funds and to determine any need for additional demolition funding. Interest in a citywide survey grew last year, when the Land Conservancy partnered with the Saint Luke's Foundation to complete a study of two neighborhoods in southeastern Cleveland.
"This survey is a valuable tool and will give the city of Cleveland a more accurate picture of its housing and building stock," said Jim Rokakis, a Land Conservancy vice president and director of Thriving Communities Institute. "Over the next few weeks, our team will compile and verify the data through our quality assurance and control process so that we can share this important information with the community."