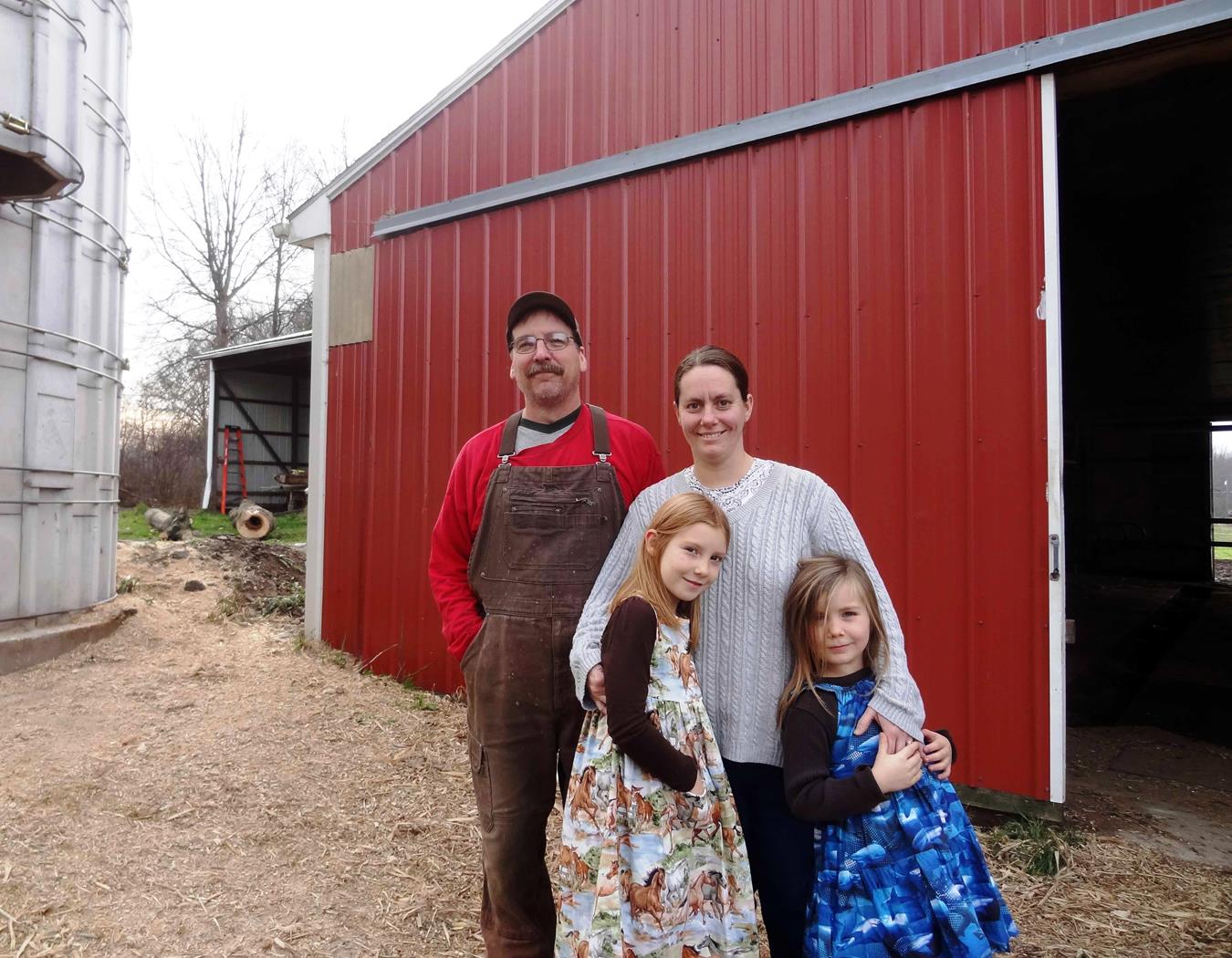 Fifth-generation farmer preserves 52-acre farm in Portage County
January 13, 2016
With the help of the Ohio Department of Agriculture and
Western Reserve Land Conservancy, 52 acres of working farmland has been permanently preserved in Portage County.
The farm, located in Deerfield Township, is owned and farmed by Donald Sampson III. Sampson and his wife, Adriann, are dairy farmers that milk a mix of approximately 30 Holsteins and jersey cattle. They use the 52-acre preserved farm to produce hay, corn, soybeans, wheat and other foods for their dairy operation.
Sampson permanently preserved the family farmland with a purchased conservation easement funded through the Clean Ohio Conservation fund, Local Agricultural Easement Purchase Program (LAEPP), administered by the Ohio Department of Agriculture (ODA).
"We are proud to work with Western Reserve Land Conservancy and Mr. Sampson to secure this agricultural easement in Portage County," said Amanda Bennett, program manager for the Office of Farmland Preservation. "Their collective efforts continue to support farmland preservation and the state's number one industry – food and agriculture."
According to ODA, the Clean Ohio LAEPP provides funding to purchase agricultural easements from landowners who volunteer to keep their land in agricultural production in perpetuity.
"I think that the property become protected forever is at least as important as being paid for it," shared Sampson. "I want there to be viable farmland for whoever chooses to live here."
Alex Czayka, eastern field director for the Land Conservancy shared, "Don and Adriann are able to reinvest the funding received by ODA back into their farm operation, which not only benefits their family, but also benefits Ohio agriculture." He explained further, "Many townships and counties in Ohio rely on farms for nearly all of their economic activity. When we help a farmer invest in their business, we are engaged in land preservation and economic development."