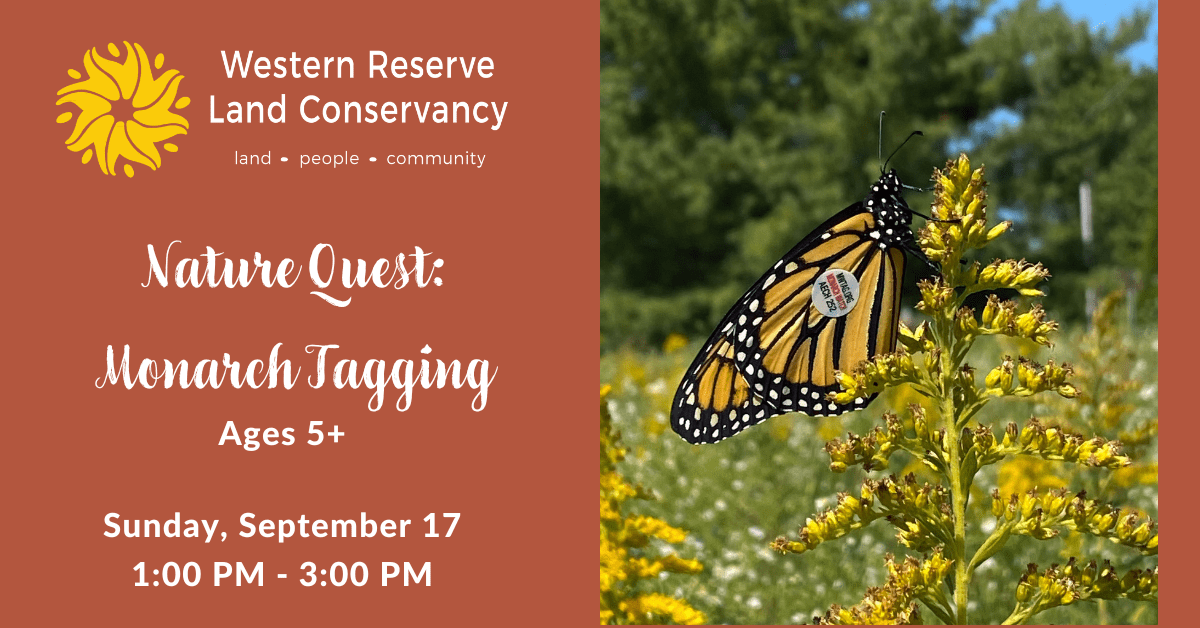 Each September, Monarch butterflies make their journey south to Mexico. They are often seen in great numbers along our Lake Erie shoreline, where they stop to rest and refuel. Join Naturalist Judy Semroc for a Monarch tagging event at Lake Metroparks' Lake Erie Bluffs. If the weather cooperates, we will see large numbers of Monarchs—awarding all participants a chance to tag a butterfly! Regardless, we'll enjoy a nature hike in the park.
Lake Erie Bluffs permanently protects a significant amount of wetland, meadow and mostly undeveloped lakefront habitat used by rare and common plant and animal species. Its meadows and old fields offer refuge to many species of wildlife. Since these habitats are found in such short supply throughout Lake County, they are important areas for conservation. Lake Metroparks works to manage valuable habitats that are capable of providing food, water, shelter and space that all wild animals need in order to survive and thrive. https://www.lakemetroparks.com/parks-trails/lake-erie-bluffs/
Advanced registration is required.
Event details:
Sunday, September 17, 2023
Fee: $10/child (ages 5+). Free for accompanying parent/guardian.
Limit: 12
Location: Directions will be sent to registrants. Lake Erie Bluffs is located in Painesville, OH.
Register here:
Organizer: Renee Boronka, rboronka@wrlandconservancy.org, 216-533-8761
PLEASE NOTE: You may be photographed or recorded by the Western Reserve Land Conservancy during this event. Your image or words may be used in materials prepared by or for the Land Conservancy, including marketing related materials.