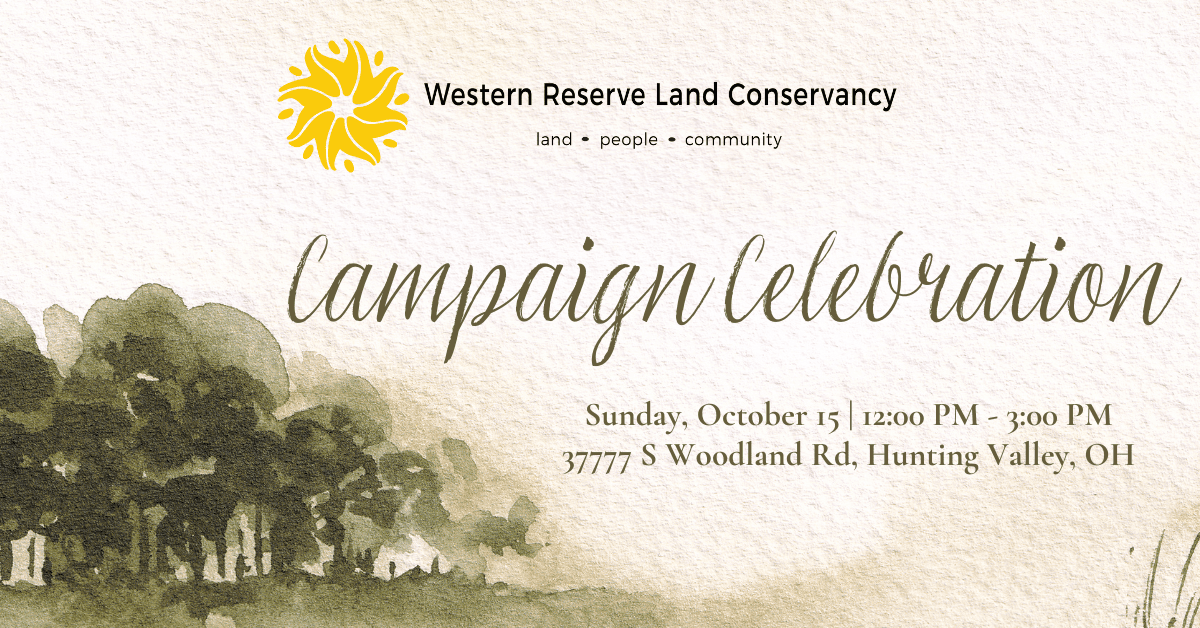 We cordially invite you to a Campaign Celebration.
An exclusive event to celebrate our donors to the campaign to Conserve, Connect, Sustain.
Hosted at Rowdy Meadow, home of Scott and Kelly Mueller.
Please join us for an exclusive event for special friends and major donors of the Land Conservancy. Together we will commemorate the conclusion of a five year campaign that raised more than $127 million. We created dozens of new parks and preserves. We planted and cared for thousands of trees in Cleveland. We restored and preserved thousands of acres all across our region, from rural to exurban to suburban to urban.
The estate of Scott and Kelly Mueller, affectionately known as Rowdy Meadow, is one of our largest preserved properties and it is also an internationally significant outdoors fine art exhibit, filled with artistic innovations that will amaze you. This is an extremely rare chance to explore Rowdy Meadow.
Event details:
Sunday, October 15, 2023
12:00 PM – 3:00 PM
37777 S Woodland Rd, Hunting Valley, OH 44022
Valet parking is available.
Conservation Picnic Chic
Event timeline:
12:00 PM • Cocktails and heavy hors d'ouevres
12:45 PM • Remarks
1:30 PM • Tour of property
Register here:
Questions? Contact Maria Kaufman at mkaufman@wrlandconservancy.org or 440-528-4162