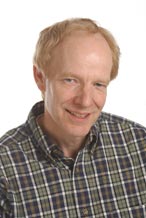 Dr. James Bissell – conservationist is a rare individual
February 10, 2009
In 2002, Dr. James Bissell started identifying rare plants and animals on properties the Land Conservancy hoped to protect. Today, it is hard to imagine a time when Bissell, the director of conservation for the Cleveland Museum of Natural History's Center for Conservation & Biodiversity, wasn't searching for tamarack bogs and spotted turtles at the Land Conservancy's request.
"I view Western Reserve Land Conservancy as one of our most important partners," Bissell says. "I think it is a great outfit — passionate people, great expertise and a staff willing to help us out at a moment's notice."
He adds, "It's a great partnership."
Bissell, who grew up on a farm in Austinburg Township and still lives in Ashtabula County, has been with the museum's curator of botany since 1972. Bissell and other staff members do extensive fieldwork, identify and protect rare natural communities in northern Ohio. The center regularly does field surveys for the Land Conservancy.
Bissell won the 2004 Natural Areas Association George B. Fell Award, which honors a person who exemplifies life-long dedication to the preservation and stewardship of natural areas. He also received the Lifetime Achievement Award from EcoCity Cleveland.