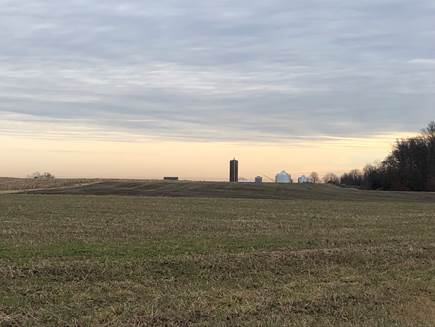 Conservation land grows in Mahoning County
March 12, 2019
With a strong conservation ethic, Andy Baltes always knew he wanted to preserve his family farm in Mahoning County.
"There are many ways individuals can permanently preserve their property," explained Alex Czayka, senior vice president of conservation transactions for Western Reserve Land Conservancy. "Mr. Baltes achieved his conservation dreams by donating conservation easements on two farmland properties to the Land Conservancy."
Baltes, a third-generation farmer, manages the family grain farm with his son, A.J. Though the farm operated as a dairy for decades, Baltes transitioned to growing grain and cover crops within the past few years. The donated conservation easements prevent future development of the 231-acre and 159-acre tracts of land, while allowing for continued use and management of forested and agricultural lands. In addition to the donation of easements, Baltes created and restored small wetlands on the property to trap sediment and nutrient runoff, one of the many conservation practices employed by Andy and A.J.
"We've always been a conservation-minded family," noted Andy Baltes. "I wanted to ensure that this land would never be developed and the work we've done to improve our natural world would continue."
The permanent conservation of the 390-acre Baltes Farm more than doubles the amount of land conserved by Western Reserve Land Conservancy in Mahoning County. Czayka noted, "We are excited to expand our work in this part of our region and grateful to work with landowners like Andy and A.J. who are tremendous stewards of the land."