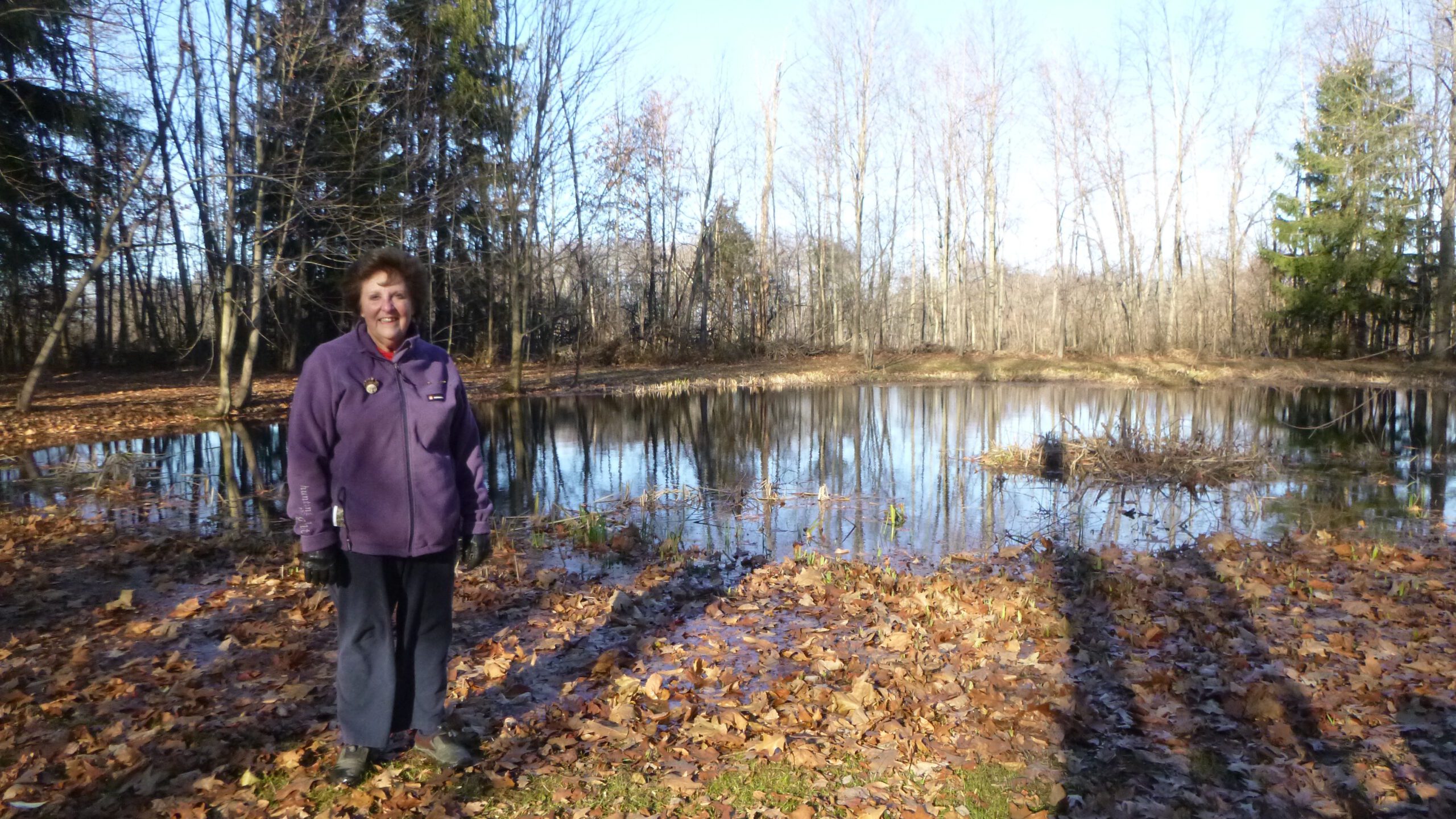 Conservation dreams achieved in Brownhelm Township
January 19, 2018
With a passion for their natural environment, Phyllis DeMark and Jean Hays recently worked with the nonprofit Western Reserve Land Conservancy to permanently conserve their 25-acre Lorain County property with a donated conservation easement.
"We knew this land was special the minute we walked on it twenty-five years ago," emphasized DeMark. She and Hays made an offer on the property within hours after stepping foot on it. "Some may call it an impulsive buy, but there was just some feeling we had and we trusted it. That trust has turned out to be a blessing!"
The Brownhelm Township property has tremendous natural resource features. It is situated along a prominent, high-quality tributary to the Vermilion River, locally called Chance Creek. Mature, steep hemlock and hardwood ravines encompass nearly one-quarter mile of the creek. Bald eagles and magnolia warblers have been spotted on the property, as well as wildflowers including cow-wheat and spotted coral root.
"It's a blessing for not only for us, but for all the people who come on the land," added DeMark. "Something just draws them to see the beauty. People who have so generously cared for the lawn, the hillsides, the rain garden, the arbor, the pond, the paths… they all tell us that they love spending time here because it is so beautiful. We feel that when they smile, something on this land has renewed them."
"We are proud to work with Phyllis and Jean to achieve their conservation dream," noted Andy McDowell, vice president of western field operations for Western Reserve Land Conservancy. "The voluntary conservation easement restricts the ability to develop the property, ensuring that the vibrant natural areas on this picturesque property will remain undeveloped."
A conservation easement is an agreement entered into between a landowner and a land trust that permanently restrict the property's development at different levels, provided that the property's conservation values, such as scenic views, agriculture, and wildlife habitats, are preserved. Conservation easements are unique and tailored to each landowner's long-term vision for their property. The property remains in private ownership and can be sold, leased, or transferred, but the conservation easement protections remain with the land forever.