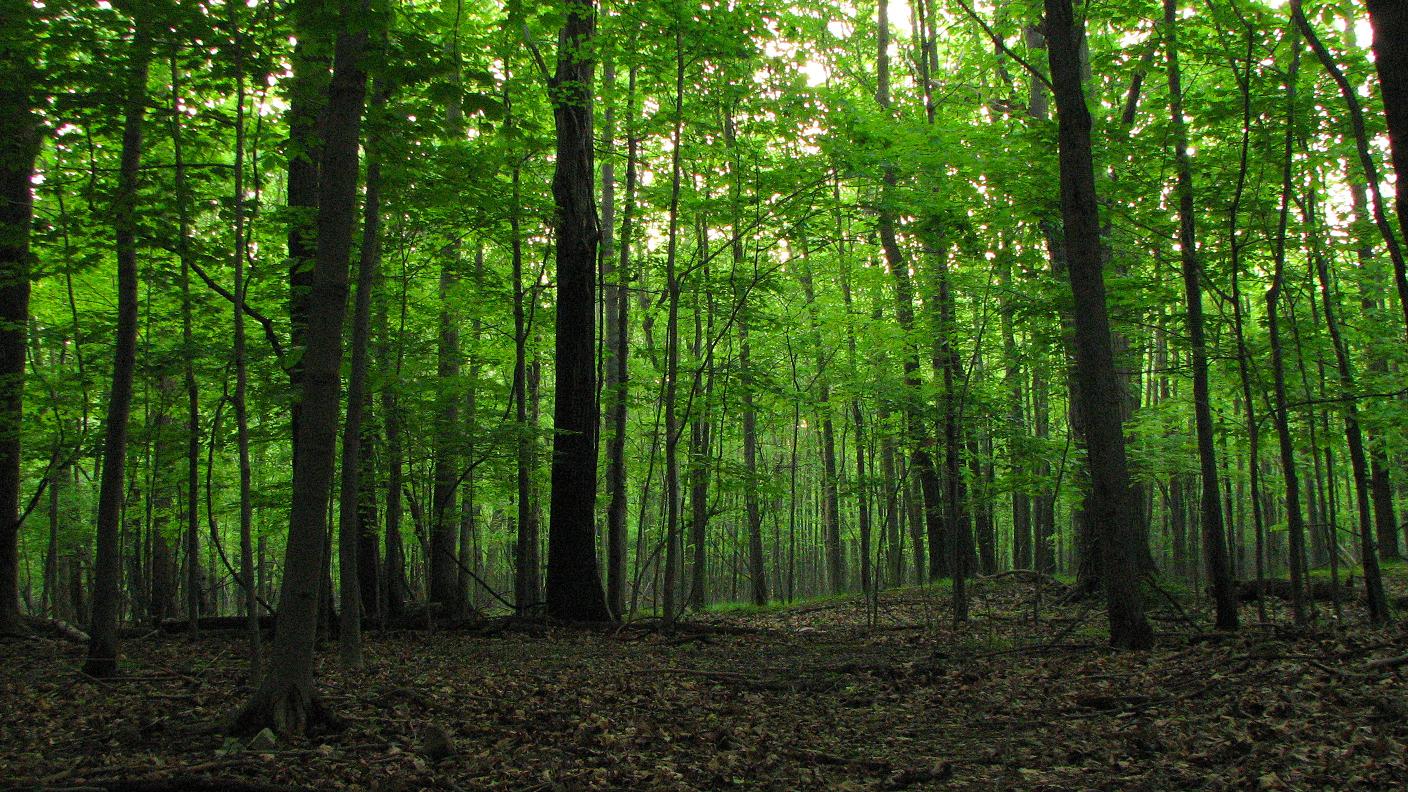 Ashtabula County Metroparks,Land Conservancy preserve former camp and create new public park
April 14, 2017
Ashtabula County Metroparks recently partnered with the nonprofit Western Reserve Land Conservancy to purchase and permanently preserve the 129-acre former Camp Yakewi in Austinburg Township. The new public park, Upper Grand River Metropark, will be managed by the park district and will offer outdoor recreational and educational opportunities including hiking, birding, camping, and canoeing.
Ashtabula County Metroparks applied for and was awarded grant funding to purchase the former camp through the Clean Ohio Conservation Fund, a voter-approved program to fund projects preserving natural areas in the state, and the North American Wetlands Conservation Act Small Grants Program, a federally funded source of revenue to support wetland conservation projects for the benefit of wetlands-associated waterfowl, migratory birds, and other wildlife.
"It's not often you have an opportunity to acquire three-quarters of a mile of Grand River frontage with a boat launch for public access for just pennies of our county taxpayer dollars," said Larry Frimerman, executive director of Ashtabula County Metroparks. "We are grateful for our partnership with Western Reserve Land Conservancy. This partnership allowed Metroparks to leverage state and federal dollars to expand our park system without taking our focus away from opening parks and constructing trails."
As part of the funding requirements, the park district granted a conservation easement to Western Reserve Land Conservancy to permanently conserve the former camp. The easement allows for continued use of the existing cabin sites as well as the creation of a canoe launch.
The property consists of diverse habitats including wetland, wet meadow, and floodplain habitats as well as mowed areas, old field, and forest. The property also boasts more than 1.25 miles of the Wild and Scenic Grand River and its tributaries. These diverse habitats provide a home to the state-threatened Howe's sedge, spotted turtle, and black sandshell mussel. Bald eagle, wood thrush, and wood duck – three North American Wetlands Conservation Act priority bird species – have been spotted on the property.
The Cleveland Council of Camp Fire Girls of America (now known as Camp Fire) hosted summer camps for their members at Camp Yakewi.
"Western Reserve Land Conservancy is grateful to have assisted Ashtabula's growing park system in the permanent preservation of this unique property along the Grand River," noted Brett Rodstrom, vice president of eastern field operations for the Land Conservancy. "The new public park will be a tremendous asset to the community."
Ashtabula County Metroparks and Western Reserve Land Conservancy appreciate the support of project partners including Ohio Representative John Patterson, the Cleveland Museum of Natural History, and the U.S. Fish & Wildlife Service.
Upper Grand River Metropark is currently under development and will be opened to the public at a later date. For more information on park details, please contact Ashtabula County Metroparks.